Dental fillings play important role in many services, including cavity therapy. At Complete Dental Care, we are pleased to utilize composite dental fillings, which are durable and blend discreetly with the surrounding teeth. If you need a dental filling in, we invite you to give our team a call to schedule an appointment with our dentists.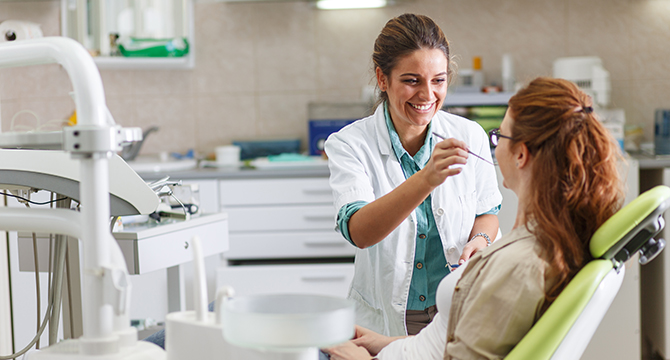 A dental filling is a restoration used to repair minor to moderate tooth damage. We may recommend a filling if your tooth has been damaged by tooth decay (for example, if your tooth has a cavity), or if your tooth suffers from minor fracturing or chipping. The dental filling is used to restore the tooth to its original structure and function and to return your smile to good health. There are two main types of dental fillings available: amalgam fillings and composite fillings.
The process for placing a filling requires just one comfortable visit to our office. Our dentist will first remove the decayed and damaged portion of your tooth, and then clean the tooth to remove all traces of decay. We then fill the tooth with the filling material and shape it to match your tooth's shape. Finally, the filling is hardened for a lasting restoration.
If your tooth is decayed or damaged, a dental filling may be a great choice for restoring your oral health and function. We invite you to call or visit us today to learn more about dental fillings and to schedule your next appointment with our team. We look forward to caring for your smile!
What our patients say
I have been working with the team for a while now and I have been nothing but pleased.  They are very friendly and easy to get along with. I highly recommend this practice!
Patient of Complete Dental Care, Google Reviews
Ashley was great. I was nervous about having a crown replaced, but with a great reassuring staff, it was great. 
Patient of Complete Dental Care, Google Reviews
I loved it! I was able to get everything done in one day. Cleanings and fillings done in one day for me and my kids. Great staff, highly recommend them!
Patient of Complete Dental Care, Google Reviews
Look forward to going to the dentist again.