If your smile has been severely damaged by decay or injury, our dentists may determine that you need oral surgery to restore optimal health to your smile. At Complete Dental Care, our dentists are pleased to feature comprehensive services, including full-mouth reconstruction. 
If you believe that you may need full mouth reconstruction, we encourage you to call or visit our practice today. We are eager to care for your smile!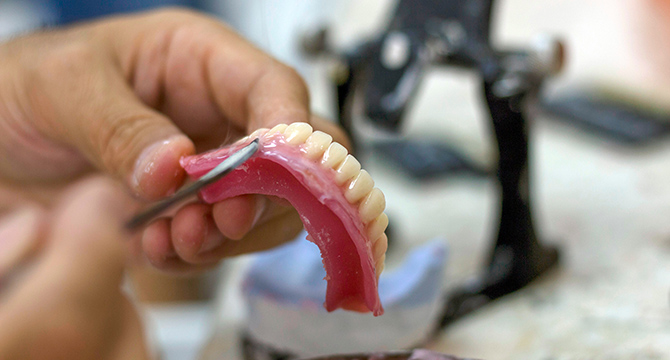 Full mouth reconstruction is a dental treatment that can restore your smile if it has been severely injured, damaged, or decayed. Full mouth reconstruction often involves restoring many or all of the teeth in the mouth. Depending on your specific dental needs, full mouth reconstruction can include several types of dental treatments, including:
Dental bonding
Dental bridges
Dental fillings
Dental implants
Dental inlays or onlays
Dental veneers
Dentures (complete or partial)
Periodontal (gum) treatment
Root canal treatment
Tooth extraction
During your personalized consultation with our team, we will help you determine which of our high-quality treatments are best suited to improving your smile. The goal of full mouth reconstruction is to restore the health, function, and appearance of your smile. Our experienced dentists are pleased to provide full mouth reconstruction to help you achieve a healthier, more attractive smile.
What our patients say
I have been working with the team for a while now and I have been nothing but pleased.  They are very friendly and easy to get along with. I highly recommend this practice!
Patient of Complete Dental Care, Google Reviews
Ashley was great. I was nervous about having a crown replaced, but with a great reassuring staff, it was great. 
Patient of Complete Dental Care, Google Reviews
I loved it! I was able to get everything done in one day. Cleanings and fillings done in one day for me and my kids. Great staff, highly recommend them!
Patient of Complete Dental Care, Google Reviews
Look forward to going to the dentist again